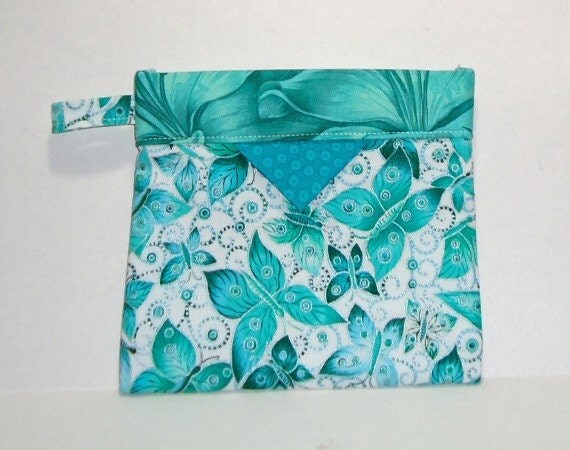 Kim Brinsfield
I have been a machine quilter for 12 years.
I have made, and continue to make, quilts for a number of MLB (Major League Baseball) players... BJ and Justin Upton, Michael Cuddyer, and their families, that live in the area. I even had one quilt mentioned in a USA Today Sports Edition article by reporter, Seth Livingstone.
Custom orders are always welcomed. Contact me with any questions.
I work in my sewing room, about 8-10 hours a day, and at night I do my handwork (bindings, wool-work, hand piecing, or cross-stitch).
-Where are you originally from?
Virginia Beach, VA
-How did you choose the lovely name for your Etsy Shop?
-How did you find Etsy? How long have you been selling on Etsy?
I saw a segment on CNN in Jan 2009 and thought I'd give it a try. Been selling there ever since.
-How would you describe your style? Have any other artists etc influenced your style?
I specialize in items/gifts predominately under $15.
With the economy the way that it is, it's nice to be able to offer high quality, handmade items, at a reasonable price and be able to offer free shipping, too.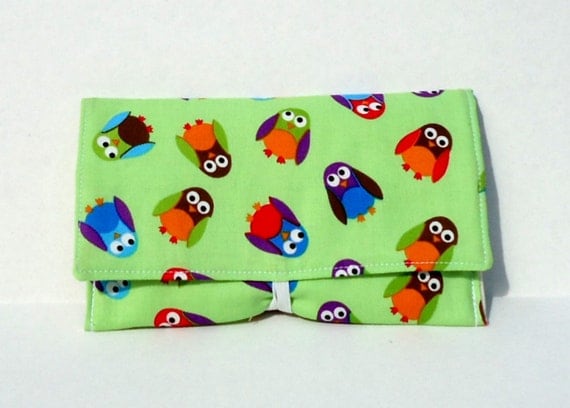 - How did you first come to art and creativity? How did your journey in art and creativity begin?
I started out cross-stitching and ventured into quilting with the idea of making cross-stitch blocks into quilts.
Never got that far...started making quilts, then teaching, and have never looked back.
Since quilts are a luxury item, I decided to focus my shop on much more affordable, practical (and still be unique) items.
-How long have you been creating?
I started cross-stitching when I was 18.
I started quilting 12 years ago (at 29).
-What is it that you love so much?
I LOVE making rag quilts. Those are my favorite type of quilt to make.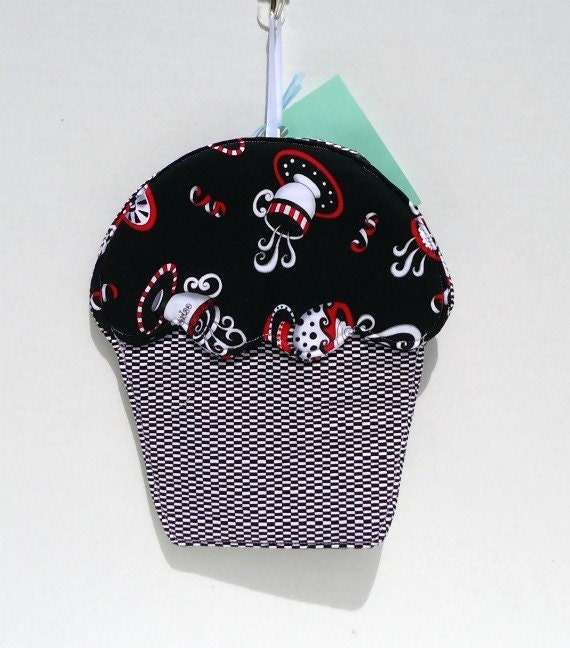 -What are your main sources of inspiration?
I try to find things that people would be interested in, especially things that I can make and keep the cost down.
-Have you had any mentors, or are you self taught?
I am a self taught quilter.
-Do you sell more at one time of year than others?
My busiest time of the year is between October and February.
-What is one thing about your creative process that you think most people don't know?
That I'm very OCD about my stitches.
-How has life affected your art and art affected your life?
It is all consuming! I do a bunch of large craft shows, throughout the year, and now it's a full time job.
I sew, a good, 8 - 10 hours a day.
-Do you have a favorite item you have made?
Yes. All the traditional quilts that I have for sale, were made specifically for me or for classes that I had taught.
My absolute favorite quilt is my "Grandmother's Flower Garden". It took me a year and a half to sew the center by hand.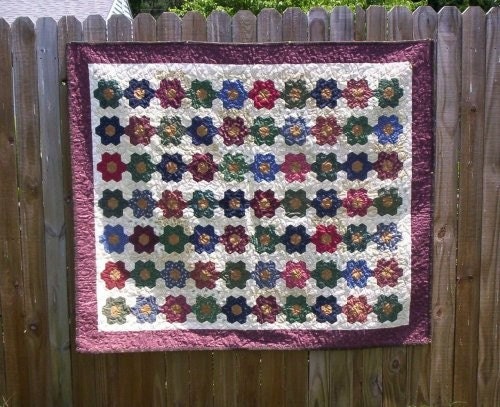 -What is the best reaction you have gotten from one of your pieces?
I had a quilt that I made for Yvonne Upton mentioned in an article in USA Today - Sports Edition.
She has 2 sons that play in the MLB. Justin plays for the Arizona Diamondbacks and BJ plays for the Tampa Bay Rays.
The quilt that she had commissioned featured both sons teams. I appliqued both team logos and their names, with her's, for the quilt top.
Something else who you want to tell us about you ?
I LOVE to read and LOVE RPG games for the Xbox.
-Your message for all of us?
We are our are best promoters!
We do it all and to be successful, you have to do it every day and a couple of times a day.