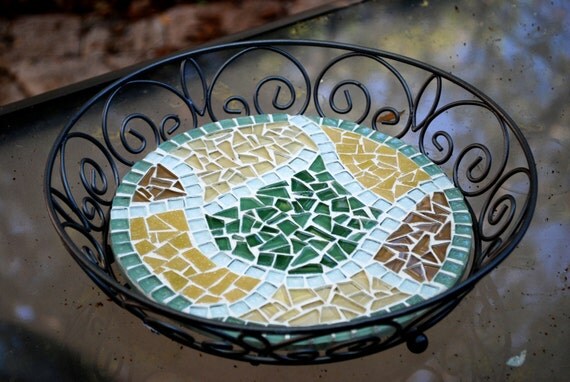 Mosaic Basket by GreenStreetMosaics


Where are you originally from?


Boston, MA but I have lived all over and currently reside in Annapolis, MD


-How did you choose the lovely name for your Etsy Shop?


Green Street is one of the beautiful tree-lined streets in downtown historic Annapolis, where all mosaics are made.


-How did you find Etsy? How long have you been selling on Etsy?


I found Etsy originally as a shopper. I have been selling on Etsy since February , 2012




-How would you describe your style?


Have any other artists etcinfluenced your style? My style really depends on my mood! I love all of the color combinations that mosaics and cut glass allow for. I would say my favorites are browns and beiges. Some of my pieces are beachy, some are modern, some are for children!


- How did you first come to art and creativity?


I have always had my hand in something artistic - whether it be cross stitch, card making, sewing, etc. A good friend has been making mosaics out of broken china and found objects for many years. I always admired her talent at scouring the thrift stores for that hidden gem. I tried using broken plates but soon found glass tiles and was hooked.


-How did your journey in art and creativity begin?


I am completely self taught and really believe that I learn something from each piece I create. I have made several things for family and friends over the years. As my technique improved and my process was refined, I began to get more and more compliments and "oh - you should sell these!" comments. I finally took the leap and started selling on Etsy just a few short months ago and have been happy with the results!


-How long have you been creating?


I have been making mosaics for several years - but only for my own house or as gifts for family and friends. I started to seriously make mosaics about six months ago. I started to put a lot of time and effort into my pieces and it has paid off!


-What is it that you love so much?


My absolute favorite thing is taking so many small, unrelated pieces of something and putting them together like a big puzzle until they form a unique piece of art. I also love the idea that my mosaic pieces are hanging on the walls of people's bathrooms, or in the nursery, or in the living room. I know that these are special pieces of art that are really loved by customers. For example, I have recently been working with a couple who was married in Australia. They want a mosaic wall piece done of the bridge where they were married. This has been a collaboration between the customers and me from the beginning and I am excited to see how it is progressing!


-What are your main sources of inspiration?


When I am making a custom piece, I really think about who it is for. I am 100% about communication and feel like I get to know my customers and take their personalities into account when I am making their mosaics. When I make frames, my inspiration is color combinations. I like experimenting with different shades and color hues. Some of the prettiest frames are ones that I have made from unusual color combinations.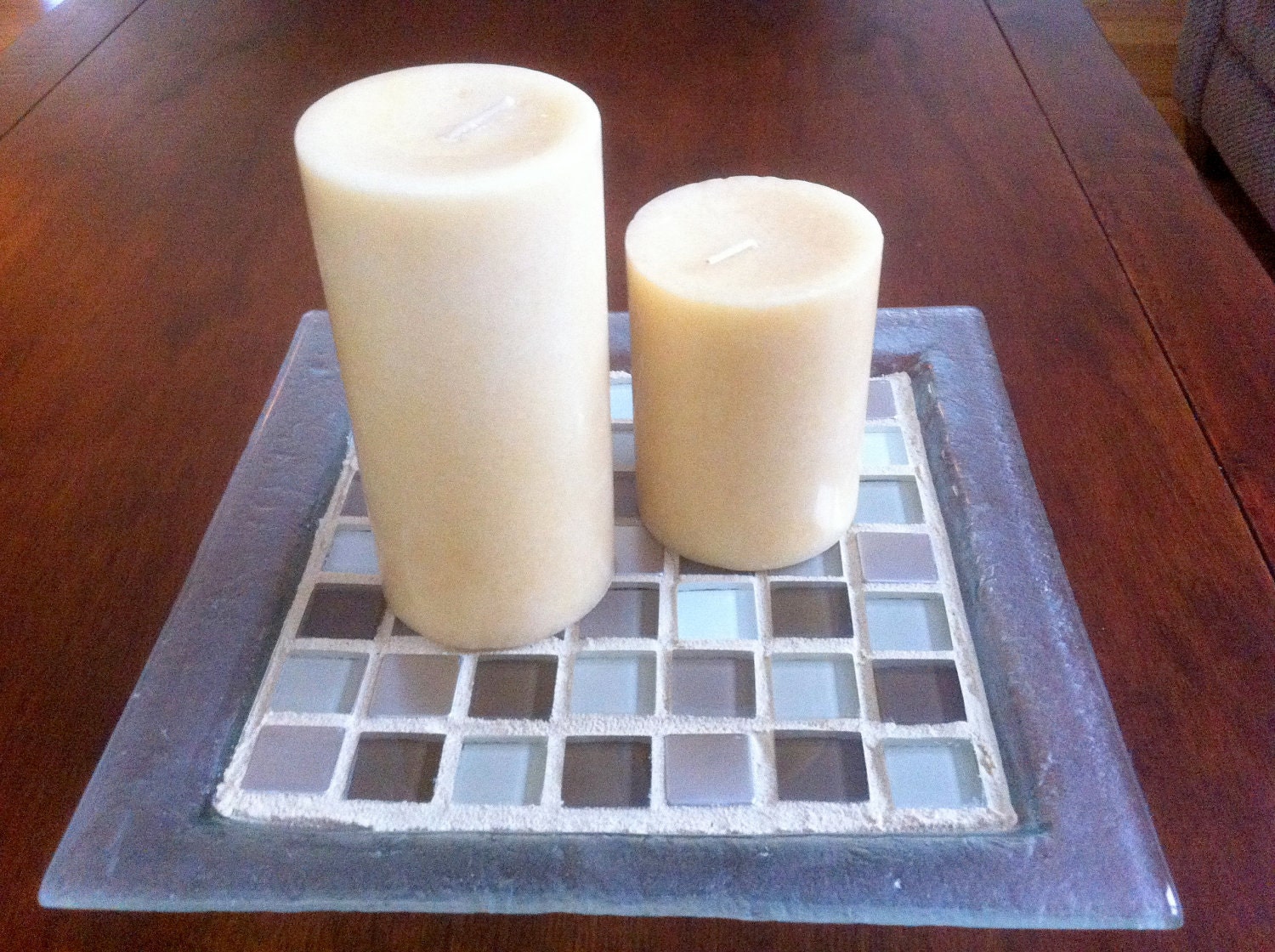 -Have you had any mentors, or are you self taught?


I am proud to say that I am self taught. I would love to take formal mosaic classes, but they are very expensive. I have read a lot of books, and experimented with various techniques myself - this has lead to some pretty (shall we say...) interesting results at times!


-Do you sell more at one time of year than others?


Good question! I am not sure since I have only been at this a few months!


-What is one thing about your creative process that you think most people don't know?


That I lay out all the tiles before I begin. I obsess about color combinations and like to tweak and experiment before actually cutting the tiles and gluing them down.
-How has life affected your art and art affected your life?
Well, since I decided to really give Etsy a go and focus a lot of my time on mosaics, my life has changed drastically. I have been out of work for a few years so the discipline of timelines has been refreshing. Staying organized and on top of things has been challenging but fun. I have made myself take time for me and have surprised myself at how deep into the creative process I get sometimes. I have also really enjoyed the conversations I have had with fellow Etsy team members and customers.


-Do you have a favorite item you have made?


Yes! I have two... I made a large three photograph frame with eight or nine different shades of white in this pretty circle pattern. It was the first thing to sell on Etsy. The buyer was so nice and I was over the moon to hear that she was going to put her favorite wedding photos in it! This was a special sale to me. The second thing that is my favorite is a large wall mosaic that I made for my sister. I used 32 different colors and it was just spectacular. It took a very long time!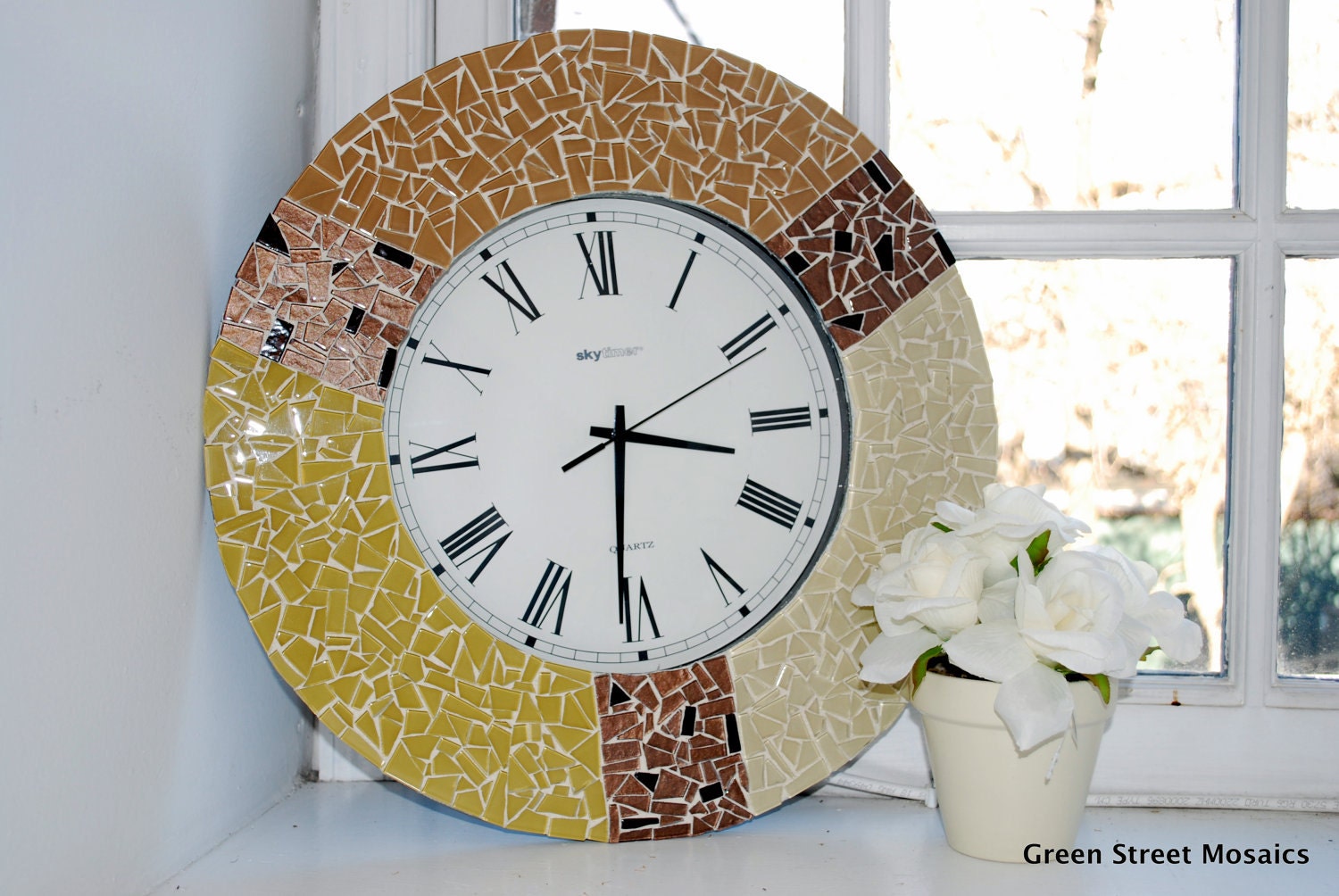 -What is the best reaction you have gotten from one of your pieces?


I think the best reaction I received was from a six year old who I made a name mosaic for. I included a small decal of an airplane and matched the colors of his room exactly. He really loved it and was jumping around excited to have something with his name on it!


-

Your message for all of us?

Just let the creative juices flow. Don't be afraid to experiment and really listen to feedback from others. Know that you'll make mistakes along the way, but always have fun with it! As long as you are creating something beautiful to you, it is all worth it!